One of the most useful things I have ever purchased, is my cocktail shaker, which probably says too much about me! That said, if you are in any way, a budding mixologist, I recommend you get yourself one. It is possible to make cocktails without using a shaker, but why make life difficult? A cocktail shaker needn't be vastly expensive. Indeed every major store from Tesco to Argos is stocking them. Cocktail making needn't elitist, but this would be a rather boring post if I just showed you the best that the superstores have to offer. Instead, I am showing you the cocktail shakers that I would like to have if I didn't have lots of other things I ought to be spending money on, like children etc..
This first shaker is the one I actually have. I bought it a while ago and it is serving me well. It has an integral strainer and polishes up easily after cleaning. It's not too expensive and is on sale at the moment for about half what I paid for it!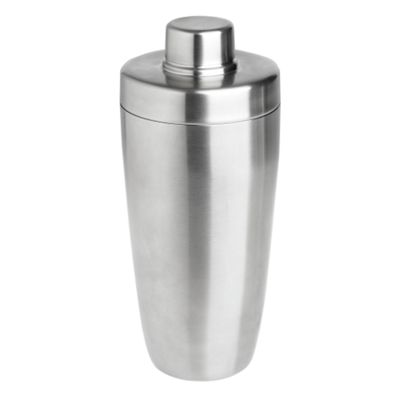 Okay, so this next one does look a bit like something from a Coco de Mer catalogue, but it is a rather lovely simple, design.
Nothing fancy, but a nice big lid with large strainer.
This next one is made by Royal Doulton in brushed stainless steel and has a cheeky shock of bright pink on the lid.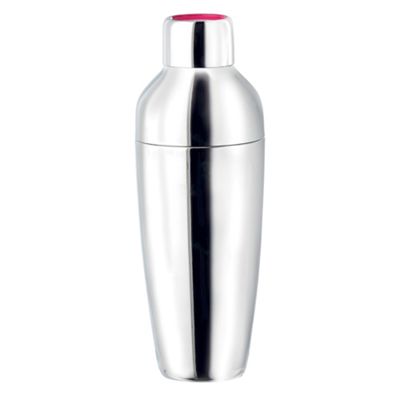 This next shaker comes from a website called Urban Bar, who stock pretty much everything you need to set up your own, stylish home bar.
This next one comes from Alessi and is produced under licence from an original Bauhaus design. I have no idea how well it works, but I couldn't resist the unusual shape.
This classic shaker would make a great gift for a budding mixologist.
Like the news, ending on a jovial note, this piece of whimsy made me smile. It's available from the Museum of Contemporary Art in Chicago and can be shipped, if you don't mind the cost and is designed to look just like a can of spray paint!